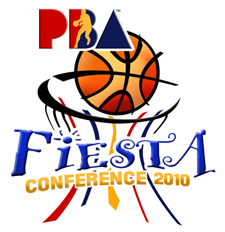 Puerto Princesa City – B-Meg Derby Ace, Barangay Ginebra and Barako Coffee will be parading new imports when action in the PBA Fiesta Cup season resumes after the All-Star weekend.
The Llamados, Gin Kings and Energy Coffee Makers are hoping their new imports could revive their respective bids of advancing to the next round.
Derby Ace put Lorenzo Wade on the injured list and will be bringing in European League veteran Clif Brown, who last played for Toyota Alvark in the Japanese Basketball League (JBL).

Wade complained of pain on his right knee and his spot will be taken temporarily by Brown, who played for BG 47 Göttingen in the Bundesliga Basketball League in Germany and against Jai Lewis in the JBL.

The 6-foot-5 Wade averaged 25.2 points, 12.8 rebounds, 1.8 steals and 1.6 blocks but could only lead the Llamados to a 3-2 record.

Derby Ace team manager Alvin Patrimonio confirmed the news to GMANews.TV Sunday. "(Brown) arrived 5:55 a.m. Sunday via Philippine Airlines."

"He joined the team's scrimmage and we ran him into a series of drills by assistant coaches Ronnie Magsanoc, Koy Banal and Rey Evangelista," Patrimonio added. "Based on their (coaching staff) reports, Brown has a decent touch form the perimeter and can play the post."

Llamados coach Ryan Gregorio said that Brown is what Derby Ace needed especially since team captain Kerby Raymundo is out indefinitely. "I have to clarify that Lorenzo Wade is not a bad import, but he is not the right fit for the team at the moment."

"Our team is already thinking that Kerby will not be back anymore this conference and should play with a sense of urgency. With our best post player out, I think it's logical that we get somebody who can play the post to give us an inside and outside threat," said Gregorio.

"Brown is an undersized power forward, but he led his team in scoring in the JBL aside from the fact that he is a good post defender and plays with a lot of energy," he added.

Listed as a 6-foot-7 power forward, Brown might be the import the Llamados need at this stage. He averaged 11.4 points and 5.8 rebounds while leading Göttingen to a runner-up finish in the Bundesliga.

Brown, in the JBL, averaged 15.5 points and 6.5 rebounds.



No happy ending for Storey


Ginebra coach Jong Uichico said NBA veteran Awvee Storey, a former teammate of Gilbert Arenas with the Washington Wizards, will most likely be replaced by Milton Ambres.

Ambres is a former standout of the Idaho Stampede in the National Basketball Development League (NBDL), is set to take his place.

"We're having a difficult time finding an import who plays all-around. We still have to know if our new import will be ready to play on Friday," said Uichico.

Ambres, a 6-foot-5 forward, is set to board a plane on Monday and is expected to suit up when the Gin Kings battle the Alaska Aces on Friday, April 30.

Ambres averaged 14.5 points and 8.1 rebounds for the Stampede in the 2009-2010 NBDL season.

The Energy Coffee Masters is another team reportedly searching for an import to replace current reinforcement Sam Monroe.

Monroe, after leading Barako to a rousing debut win against Sta. Lucia, became less efficient in the Energy Coffee Masters' succeeding games.

During Barako's game against Talk 'N Text, Monroe was even ejected after committing a flagrant foul penalty 2 that also earned him a one-game suspension from the league.

The Energy Coffee Masters are the worst team in the Fiesta Cup conference with only one win to show after seven matches. – Rey Joble, GMANews.TV