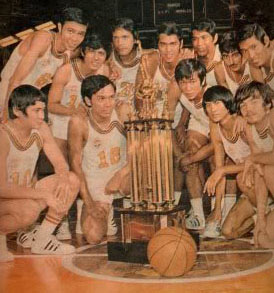 MANILA, Philippines - Manila Electric Company (Meralco) is set on joining the Philippine Basketball Association next year.
Smart-PLDT top official Ricky Vargas said Meralco senior shareholders are seriously considering the idea of being part of the pro league. Smart-PLDT is a major Meralco stockholder.
A reliable source said major Meralco shareholders would shoulder the expenses of the company's PBA participation, thus, power consumers have no reason to disapprove the plan.

"The public will be spared of any expenses. It will be borne by the senior shareholders," said The STAR source.

Like the Barcelona FC carrying the banner of Unicef, the Meralco team will help promote an advocacy while competing in the PBA. Most likely, Meralco will carry the banner of Gawad Kalinga.

Vargas said Meralco is looking at either buying an existing franchise or becoming an expansion team.

Barring any hitches, Smart-PLDT – owner of the Talk n Text Tropang Texters – would have two PBA teams by next season.

Meralco used to run a team in the old MICAA days with Robert Jaworski and Big Boy Reynoso among the star players.

Source: Nelson Beltran, The Philippine Star